Intros are stupid. Lets get down to business:
1) Get a quality tan.
Yes, I know. I said this before. But this time I'm serious. Remember that time I got a sunburn in the middle of the winter thanks to the light from my bedroom window? Well I'm already starting to use that to my advantage. Plus I've been vacuuming the pool on a near daily basis, and I'll be visiting the beach next weekend. So mark my words: by the end of this summer, people are going to be mistaking me for a giant leather glove. I guarantee it.
2) Finish writing that book
I'm not going to tell you what it's about until I finish it, but rest assured, it's the Next Great American Novel. Or more accurately, it's the Next Great YA Trilogy. 
I know what you're thinking: do we really need another YA trilogy?
The answer is yes. We need exactly one more.
3) Confront my inner demons
This is a hard one, but a must. 
4) Watch all the TV shows and movies
There are so many good shows out there that I need to catch up on. Orange is the New Black, Veep, Game of Thrones, Curb your Enthusiasm, It's Always Sunny in Philadelphia, Mr. Robot, Doctor Who. And then there's upcoming movies like Dunkirk, Spiderman: Homecoming, and uh, that's kind of it. I'm excited for Stephen King's It, but that won't be until September.
I don't know if anyone's gone out and said this definitively, but yeah: television is better than movies. A TV is like a novel and movies are short stories. And sure, short stories are cool and everything, but War and Peace would not have been the classic it is today if it were written at forty pages. This is airtight logic I'm using here, so don't bother questioning it.
5) Go to some sort of amusement park
Did I ever tell you about my field trip in senior year of high school? The one where a hundred students in my class went to Six Flags in New Jersey, and they closed the place at eight o'clock so that it was only us and a couple other schools in the park?
Well it was awesome. We went on every single roller coaster in the park, and the lines ranged from short to nonexistent. There wasn't even a line for Kingda Ka, and there's always a line for Kingda Ka. The best was going on El Toro not once, not twice, not three times, not four times, not five times, but six times in a row, because there was nobody else in line. 
I understand that unless I have enough money to close out the whole park, the lines are never going to be this short again. I'm going to actually have to wait, like some sort of peasant. But you know what? I'm okay with that. I just to want to go on another ride that's high enough for me to see the curve of the earth.
6) Read more often
Not gonna lie, I have not been reading as much as I should've lately. I blame TV and movies, for being more immersive while also requiring less imagination. No wonder people are reading less. Look what books have to compete with! (Don't click on that.)
7) Be better with money
I have a tendency to waste money on food, and while yes, I do need food to live, there are a lot of more cost-efficient ways for me to go about this. Like I could get into the habit of cooking at home, or I could start mooching off my parents more. Whichever's easier.
I also waste money on non-food items, like that $99 premium option for WordPress that has yet to pay off. Or those walkie talkies that I haven't even used. ("Just use your phone!") So I'll try my best to stick to a budget.
8) Continue resisting the urge to shoplift every time I'm stuck in a long line.
The other day I was at a store called Leslie's Pool Supplies, buying a pair of goggles. There was only one cashier in the store, and after ten minutes of waiting, the line had barely moved an inch. I look at the exit and see there's no anti-theft scanners by the exit, and I think to myself: I could totally get away with stealing these goggles. After all, I don't see any cameras, and none of the other employees are paying attention. Plus it's just a pair of goggles, costs $8.99. It's a victimless crime!
But I did not shoplift that day. Because as I recall, one of the ten commandments states the following:
THALL SHALL NOT STEAL GOGGLES FROM LESLIE'S POOL SUPPLIES
I'm paraphrasing of course, but I'm pretty sure that's what it said. I'm almost positive, in fact, that those were the exact words.
I've had this urge before, but I never followed through, and I hope to continue not-following through for the rest of my days. Unless I decide to become a gritty antihero. In that case I'll be stealing all the goggles I can get my hands on. 
9) Get beta readers
By the end of the summer, at least, I should be getting some of these. I was hoping to have a finished book to send to people last year, but I'll settle for this August. Hopefully late July.
Let's just say, I'm a little nervous. I've had people critique my work before, but only short stories or individual chapters. I've never had a whole book — especially one as important to me as this one — be critiqued before, and I am concerned. I'll do it, sure, but it's going to be a very stressful process.
10) Have at least one of my preferred political candidates win an election
Excuse me if I sound bitter, but every single election I've paid attention to thus far has gone in the exact opposite direction I'd hoped. In 2008 I wanted McCain to win. In 2012 I wanted Romney to win. I actually started paying attention to politics around 2015 and in 2016 I rooted for Bernie. He lost. Then for Hillary, who lost.
I've since been paying attention to the smaller, special elections going on, like the one in Montana, where the Republican candidate assaulted a reporter the day before. I thought, "the guy committed a violent crime, on tape. Surely that's a deal-breaker for most voters."
But Montana has a tradition of early voting, so a good portion of the population voted before that whole shebang took place. As for the rest of them? Well, partisanship is strong. And body-slamming is pretty cool. I mean, look at this shit: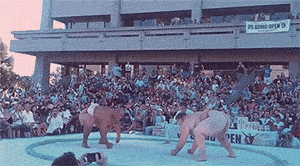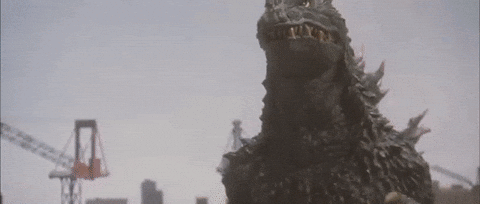 (no but seriously, that whole thing was very depressing.)
Today, there's a special election going on in Georgia, between Jon Ossoff (D) and Karen Handel (R). By the time this is published, the results may be available, but as of now I'm still waiting for results, and I'm really hoping Ossoff wins. Mainly because 1. the attack ads against him have been all kinds of messed up, 2. the democrats could really use a win right now, 3. I like his policies, and 4. I'm not a fan of Karen's.
I know this race doesn't affect me directly, and there's nothing I can do to change the results, but I'm including it as one of my goals anyway because it feels important. Plus, I needed to finish this list with something, and this was the only thing my brain could think up. Go Ossoff!
______________
So what are your goals for this summer? Or are you a normal person who doesn't have goals for arbitrary periods of time? Either way, feel free to comment below.